This site is created for folks wishing instant availability, their best online prices and specials and booking with an Australian campervan and 4wd rental operator.
This site links in an iframe directly into the supplier 'Backpacker Might Campers' official Australian website.
This site links into other specialist affiliate sites such as instant booking and availability tours in Australia at Tours To Go, alsong with world wide accommodation instant availability search and bookings at Australia premium accommodation website of Wotif.
This site links into other specialist 4wd rental and motorhome specialist sites such as Goholi and Australia 4 Wheel Drive Rentals and Australia 4wd Rentals.
This site links into other specialist adventure tour sites such as Australia 4 Tours.
This site is owned by the Goholi and Australia 4 Wheel Drive Rentals group.
About who owns this site.Who We Are And Why Choose Us 'Australia 4 Wheel Drive Rentals'
OUR BUSINESS NAME
We are called 'Australia 4 Wheel Drive Rentals' - Our very experienced staff at our licensed Northern Territory Travel Agency (Travel Agency License NT094) situated in Darwin, Australia just 7 klm from Darwin International Airport .
Australia 4 Wheel Drive Rentals
Australian Business No. 54 561 356 425
Travel Agent Number NT 094.
Registered and Approved Licensee:
We are a registered business in Northern Territory.
GPO Box 3410 Darwin, Northern Territory, Australia
Email: info@australia4wheeldriverentals.com
The Principle and the General Manager of Australia 4 Wheel Drive Rentals
Together 27+ years experience and 20+ years experience - Operations Manager in International Conventions and Group Travel.
Languages: English, Mandarin, Cantonese, Malaysia.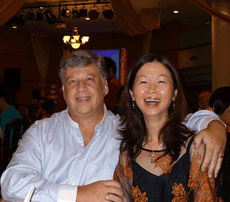 Who Are We

Please take some time to read this page as hope you may be putting your holiday planning in our hands we wish to tell you all about our business.
Australia 4 Wheel Drive Rentals is a registered business and licensed Travel Agent in Darwin, Northern Territory, Australia. We specialise in 2 areas of travel the firstly being 'land based' Australian tours and secondly 'selfdrive hire and rentals' across Australia (hence the business name 'Australia 4 Wheel Drive Rentals'. Our senior management alone have collectively over 30 years in the travel industry from around the world. With experience gathered from organizing tours of 1000+ people to exclusive tours for V.I.P.s.Though our main business comes from you the 'Domestic Traveller' or 'F.I.T. Traveller' (Foreign Independent Travel). The person travelling alone, the family, the couple, the business person or group of friends. Whether you be 25 or 85 we will offer you the best customised and personalised service possible.When we prepare a tour we actually spend a considerable amount of time deciding if the tour you are looking at suits your needs and desires. We like to know your dates and flexibility so we can compare all the available options. We like to know your thoughts on the type of trip you envisage, your approx spending anticipation level and the people you like to travel with. Often a trip may be different to what one thinks it will offer.Our quotes would be one of the most extensive quoting systems on offer. Usually some 3 pages, though these quotes tend to offer you as much information as a quote could offer. As you can tell from this page we are not a 'fly by night' company and we actually really enjoy our jobs and take pride in our work. We would also appreciate all the feedback possible on the tours we book for you and meet with you if your in Darwin - as we say 'the kettle is always on'.Why Choose UsSome of reasons you can feel confident in booking your next tour or recommending us.

• Our licensee Rob has lived in Alice Springs and Darwin in Northern Territory from 1988 till now (except 1 year - 1994 in Perth). Rob grew up in the bush in Victoria high country of the Upper Yarra and coming from a family of horse trainers, rangers and conservationists. Rob has learnt bush tucker, bush medicine and the real spirit of outback Australia since he was five. Now some 40 years later his wealth of knowledge puts him in the league of travel specialists that you should be looking for. Rob also attended Northern Territory University to obtain his travel accreditations and adding his hands on experience for the last 10 years Rob has passed on this knowledge to his staff over the years.